Amazing Jedi Sage SWToR Fanart!
It's always great to see when the most talented SWToR fans publish their astonishing artwork.. It's actually even better when their artwork uses SWToR as a theme.  Erik Shoemaker has created an amazing piece of fanart that was inspired by the Jedi sage story line where you're able to play a force and light saber wielding  Jedi. According to him, the most difficult aspect of his creation involved getting the perspective right. Either ways the end result is spectacular to say the least.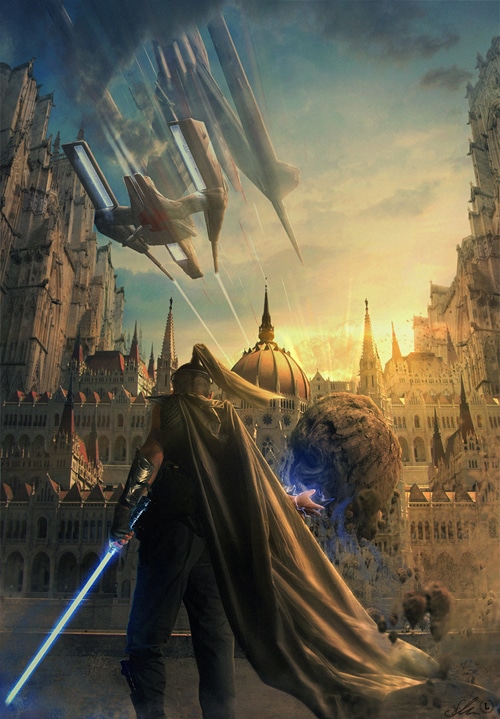 You can find Erik's work at Devianart and other examples of SWToR-inspired fanart over at the official forums.
Around the Web