SWTOR Imperial Space Missions Visual Guide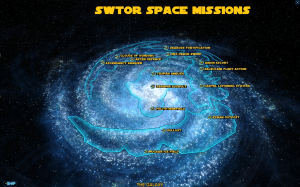 Are you looking to do all of the space missions in SWTOR with ease? Do you wish that there was a better way to see where to go for each of the space missions? Well we stumbled across this handy visual guide to SWTOR space missions that makes all of that possible.
This visual guide uses the galaxy map to show you where each Imperial space mission is located. Pretty cool! We love coming across visuals and other guides to help players in SWTOR. Do you have a similar guide you refer to? We want to hear about it!
Around the Web